Integrated Parking Management Software & Services
NetTech Solutions is a full service vendor providing software, systems, and services to form full turn-key solutions. From easy-to-use management solutions, customer self-service portals, and officer ticketing handhelds, all you need is available in one place.
Our systems are connected!  We are integrated with pay-by-cell providers such as mPay2Park and ParkMobile, smart meters and pay stations, to provide current parking session status direct to ticketing handhelds.  Active notification systems will prompt your officers if a vehicle is associated with a scofflaw violator, or a valid permit holder.  
Unpaid tickets?  No problem!  We are integrated with DMV's which allow us to perform registration queries.  We can perform late-payment escalations and notice generations sent to the vehicle registrant.  Exceeded escalations? We can perform registration holds and releases.
Our customer self-service portals allows customers to join/search permit waitlists, apply for or renew permits, as well as may payments on issued tickets.
NetTech Solutions: Parking Solutions easy as 1,2,3.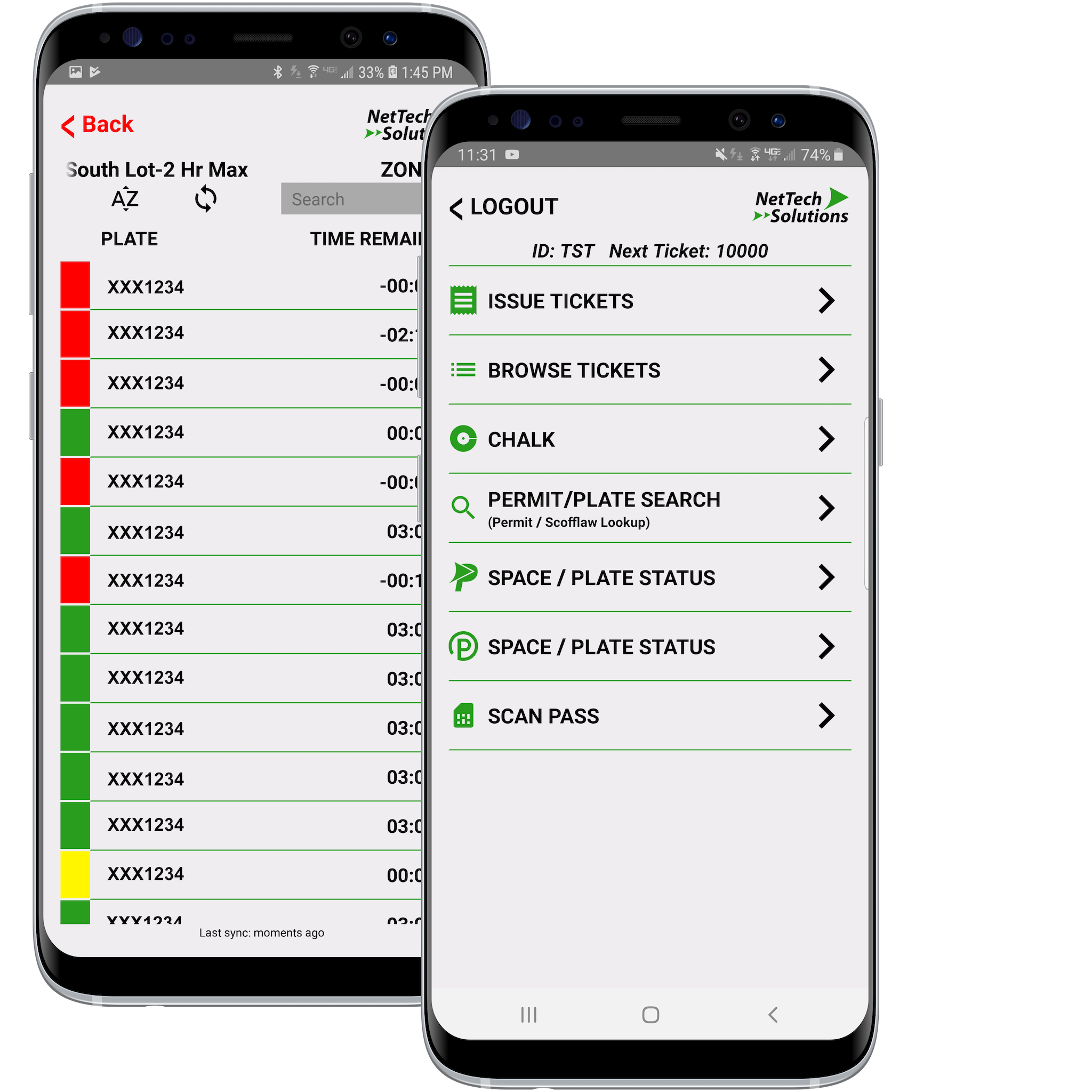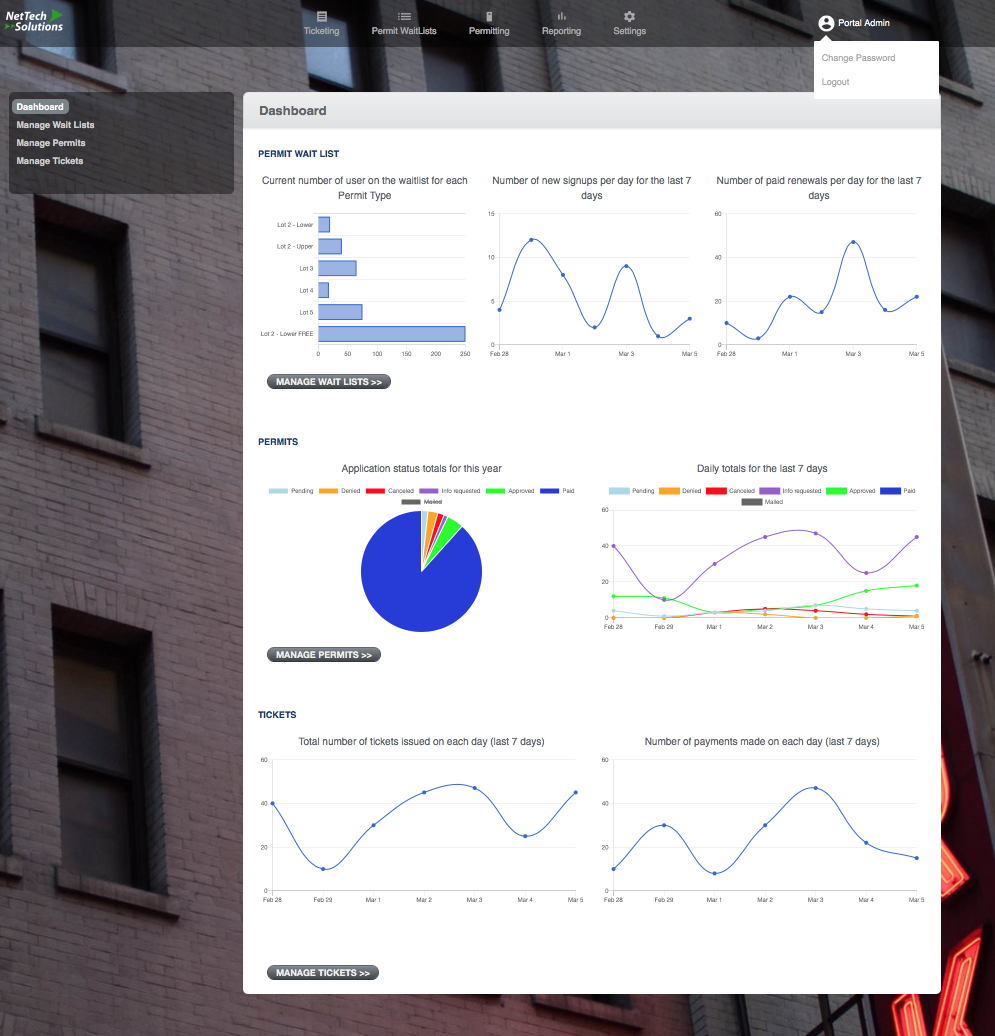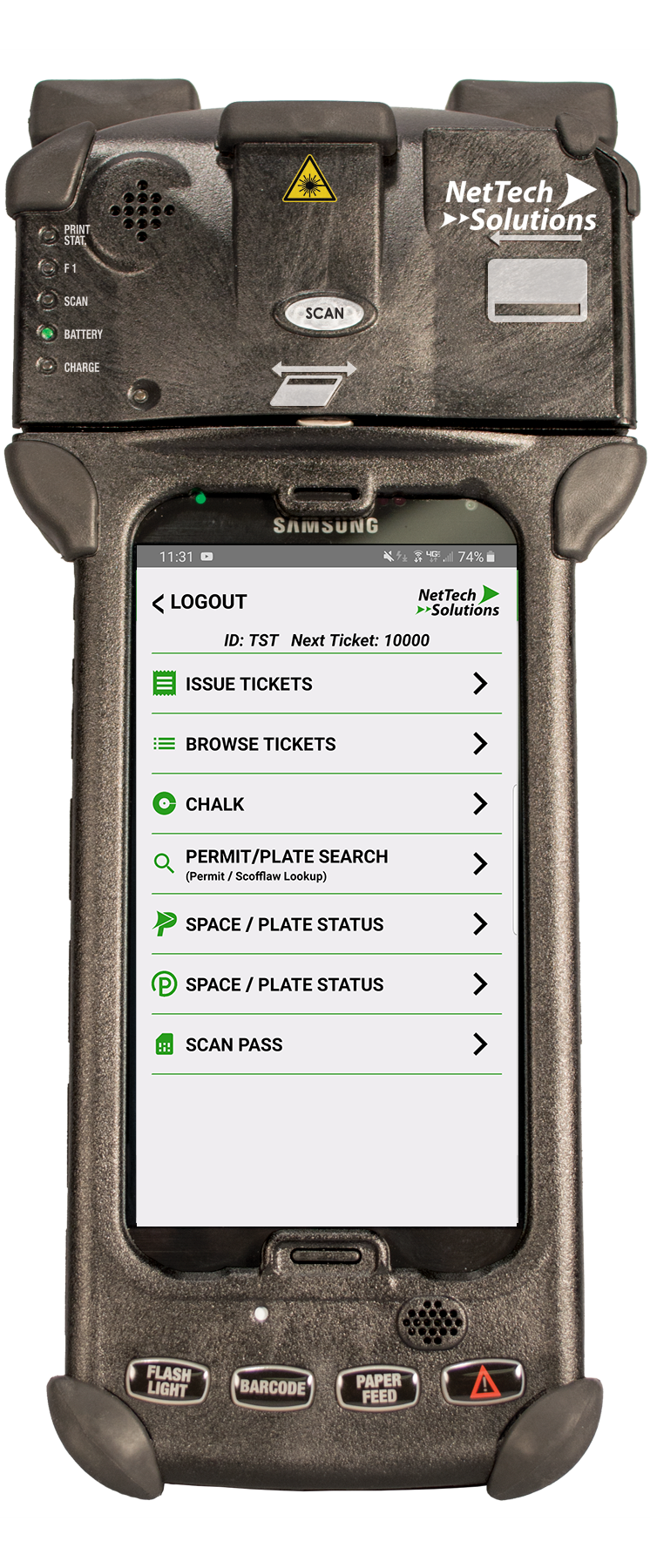 Each of our clients have different needs or practices.  That's why our ticketing solutions are offered in both a handheld + separate bluetooth printer or ALL-IN-ONE: ticket writer, scanner and printer solutions.  Pre-printed or dynamic printable ticket templates are offered.  Pick and choose the solution that is best for you!
Get in touch to learn more about our solutions and how we can help you!